Product Summary
The IDTQS3245QG is a high-speed CMOS TTL-compatible bus switch. It provides a set of eight high-speed CMOS TTL-compatible bus switches in a pinout compatible with 74FCT245, 74F245, 74ALS/AS/LS245 8-bit transceivers. The low ON resistance of the IDTQS3245QG allows inputs to be connected to outputs without adding propagation delay and without generating additional ground bounce noise. The applications of the IDTQS3245QG are Hot-swapping, hot-docking, Voltage translation (5V to 3.3V), Power conservation, Capacitance reduction and isolation, Logic replacement (data processing), Clock gating, Bus switching and isolation.
Parametrics
IDTQS3245QG absolute maximum ratings: (1)Supply Voltage to Ground: –0.5 to +7 V; (2) DC Switch Voltage Vs: –0.5 to +7 V; (3) DC Input Voltage VIN: –0.5 to +7 V; (4)DC Output Current: 120 mA; (5)Maximum Power Dissipation: (TA = 85°C) 0.5 W.
Features
IDTQS3245QG features: (1)Enhanced N channel FET with no inherent diode to Vcc; (2)Pin compatible with the 74F245, 74FCT245, and 74FCT245T; (3)Low power CMOS proprietary technology; (4)Zero propagation delay, zero ground bounce; (5)Undershoot clamp diodes on all switch and control inputs; (6)TTL-compatible control inputs; (7)Available in SOIC, QSOP, and TSSOP packages.
Diagrams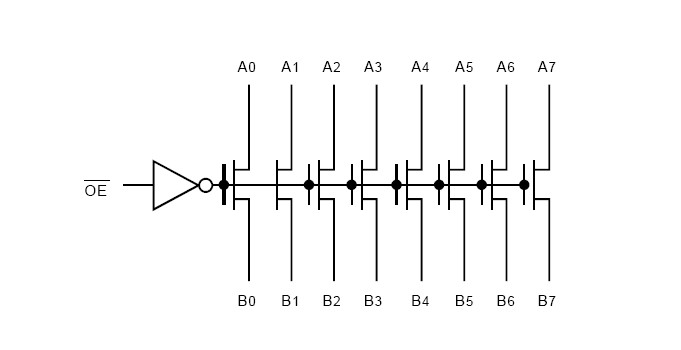 Image
Part No
Mfg
Description
Pricing
(USD)
Quantity

IDTQS3245QG



IC BUS QUICKSWITCH 8BIT 20QSOP

Data Sheet



| | |
| --- | --- |
| 0-1: | $0.49 |
| 1-25: | $0.38 |
| 25-100: | $0.33 |
| 100-250: | $0.29 |
| 250-500: | $0.24 |
| 500-1000: | $0.20 |
| 1000-2500: | $0.18 |
| 2500-5000: | $0.17 |
| 5000-10000: | $0.16 |


IDTQS3245QG8



IC BUS SWITCH 8BIT QUICK 20-QSOP

Data Sheet



| | |
| --- | --- |
| 0-3000: | $0.18 |
| 3000-6000: | $0.17 |
| 6000-15000: | $0.16 |
| 15000-30000: | $0.15 |
| 30000-75000: | $0.15 |
| 75000-150000: | $0.15 |